Self-help for OCD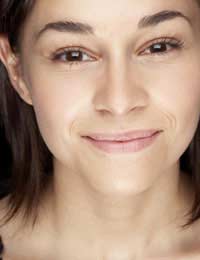 When you are officially diagnosed with OCD, it pays to arm yourself with as much knowledge as possible. This enables you to have a much better understanding of your OCD symptoms, which can make the diagnosis seem a little less frightening. Many OCD sufferers feel that their symptoms are not so overwhelming once they have looked into self help for OCD.
The Four Step Self Help Plan
There is a four step plan that you can follow as a self help measure for OCD. This was created by Dr Jeffrey Schwartz in the 1990s, and is the basis for his "Brain Lock" book. The four-step plan allows you to self treat OCD using Behavioural Therapy.
The four steps are:
Re-label – This involves understanding that your obsessions and compulsions are part of a medical disorder, and not a sign that you are mad or evil. This requires mental labelling, such as telling yourself in your mind that this is the case as and when intrusions enter your mind.

For example, make a point of telling yourself that your compulsive urge to continuously wash your hands is the result of your contamination obsession, rather than the fact that your hands are actually dirty or contaminated with germs. This helps your mind to understand that it is in your mind, and therefore not real. Re-labelling the intrusions will not make them go away and this is not actually the intention of the re-labelling step.

Re-attribute - This involves recognising that it is the OCD that makes you act in a certain way – not you. Re-attribute the overwhelming intrusions to chemical imbalances in your brain. As you cannot control this, giving in to the intrusive urges has no benefit. The caudate nucleus in the brain is responsible for seamless and unconscious transitions in behaviour, but this is thought to malfunction in OCD sufferers.

This can cause your mind to become overactive in the front orbital cortex part of the brain. To allow the thoughts to move on, you need to move through the gears to move them yourself. Resisting the urge to perform compulsions is a key part of this. It is tempting to perform compulsions to get the temporary relief, but refusing to give in to them will reduce the urges.

Refocus – This involves doing the hard work of moving through the gears so that your caudate nucleus can perform as it normally would. When intrusions enter your mind, re-label them, re-attribute their causes to OCD, and then re-focus your attention onto another activity. This could be a hobby, such as reading, watching television or listening to music.

Whatever activity you choose, it is important not to give in to the intrusions. Accept that these intrusions will be present, but that they do not need to control you. This can be extremely difficult to do, and it is often a good idea to follow Dr Schwartz's "Fifteen Minute Rule", which suggests allowing a set period of time to elapse before you perform compulsions. In the beginning, five minutes is advisable, but as more time passes, increase this to fifteen minutes and beyond.

This time should be spent actively re-labelling, re-attributing and re-focusing. Once the time has passed, ask yourself whether your urge to perform compulsions has altered. Even a tiny reduction is positive enough to try increasing the time. Re-focusing will not always be successful, as there will be times when your compulsive urges get the better of you.

Revalue - The previous three steps should give you a better understanding of OCD, and why it causes you to act in certain ways. The Re-focusing step should show you that you can take control of the disorder, rather than vice versa. This usually decreases the value that you place on intrusions, as you are aware that they have no real meaning and are purely in your mind.
Self Help Groups for OCD
Self help groups for OCD are often beneficial, as you can interact with people who are experiencing the same thing(s). Fellow members will understand your feelings and situation and can offer advice and support. Self help groups tend to also put self help strategies into practice.
You might also like...