How to Survive a Holiday as an OCD Sufferer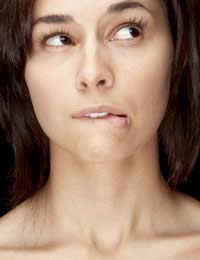 For some OCD sufferers, a change of scenery and environment can improve your symptoms but for countless others, OCD and holidays are a bad combination. For some, just the thought of going on holiday can create extreme panic and anxiety. If this is the case for you, how can you successfully negotiate a holiday as an OCD sufferer?
Common Holiday Related OCD Fears
What kind of things do OCD sufferers worry about with regards to holidays? These are just a few examples of the holiday-related OCD thoughts and fears that you could experience before and during a holiday:
Worst-case scenario fears about what may happen while you're away (such as your house being burgled, losing your job or worrying that you didn't remember to switch electrical appliances or lights off before you left)
Contamination fears if you'll need to share communal bathroom facilities with other holidaymakers or if there won't be adequate opportunity to wash your hands as and when you want
Fear that you'll have a panic attack during the journey, especially if you'll be on a cramped plane, train or bus
Being afraid that something awful will happen during the holiday (such as the plane crashing or yourself or a family member dying or becoming seriously ill)
Work With Your Therapist
Most of the time, holiday-related anxiety will stem from your existing OCD obsessions and compulsions so there will often be something concrete for your therapist to work with. If you're currently receiving therapy for OCD, you use your treatment sessions to discuss your fears of going away so that he or she can help you to pinpoint the areas that are likely to be a trigger for your OCD symptoms during your holiday and how you can to deal with these. For example, if your fears of contamination mean that you're horrified at the prospect of sharing bathroom facilities on a long-haul flight and that puts you off going on holiday at all, your therapist can tackle this problem with you to help you put a coping strategy into place.
Weighing Things Up
When anxious thoughts occur, it can be helpful to weigh up the evidence for and against the likelihood of them actually occurring. For example, if the fear that your plane will crash makes you too worried to set foot in the airport, look at the evidence for and against this fear. In the 'for' column, you may have evidence such as 'I've seen plane crashes on the news so I know that they happen', while in the 'against' column, you may have evidence such as 'travelling by plane is actually the safest form of transport and crashes are relatively rare in relation to the number of flights that take place each day'. The idea is that you can talk yourself out of the fear by realising that it is largely unfounded.
Limit Your Alcohol Intake
People often drink more alcohol when they're on holiday but this can be a bad move if you're taking OCD medication as it can stop it working properly. Both alcohol and recreational drugs can hinder your ability to sleep and this can have a knock-on effect on your body's ability to deal with stress. As stress is known to be a major trigger for OCD symptoms, this can be significant as far as it can intensify your existing symptoms and even be the starting point for new symptoms.
You might also like...
I've had severe OCD for 49 years. Had all sorts of treatment, but with no success I would be very interested to know more about NLP.
KP. Nuts
- 2-Nov-20 @ 11:27 PM