Using NLP Techniques to Treat OCD Symptoms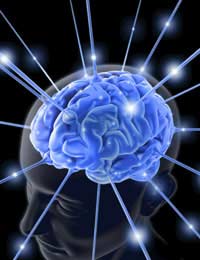 Neuro-linguistic programming (known as NLP, for short) has been put forward as a form of treatment for OCD. If you've tried other forms of OCD treatment (like Cognitive Behavioural Therapy and self-help measures) without success, this might be a better option for you. NLP is a combination of hypnosis and psychiatric treatment.
How Can NLP Help OCD Symptoms?
NLP can help you to get to the root cause of your OCD symptoms and help you to change the thought patterns that are encouraging them. It's based on the belief that change can be achieved much more quickly if the unconscious mind is tackled. There is a strong emphasis on the past, as many forms of OCD are unconsciously triggered by something that happened previously (even if you're not fully aware of it). Once the main trigger(s) have been pinpointed, the focus switches to changing your thought patterns.
As with most forms of OCD treatment, NLP aims to encourage OCD sufferers to break the vicious cycle that contributes to the frequent performance of compulsive rituals. It's usually difficult to differentiate between what is happening in reality (for example, the tap is off or the door is locked) and what is happening in your mind (for example, the tap is still running or you've left the door unlocked). To change these images and break the power that they have over you, NLP and hypnotherapy can work to show you how to think differently and change your unconscious thought processes on a deeper basis.
It does this by targeting the 'belief systems' that are evident in many OCD sufferers. For example, you may be unable to shake the feeling that something awful is going to happen unless you repeatedly engage in compulsive rituals. In this sense, the intention is to re-train your mind so that your unconscious thought processes are no longer in control.
Typical NLP Techniques
One of the most commonly used NLP techniques is the "swish pattern", which involves juxtaposing negative thoughts with positive thoughts to counteract them.
The Downsides of NLP
NLP has much less scientific basis than the likes of Cognitive Behavioural Therapy (CBT), and some people are naturally sceptical as to whether it actually works in the long term or not.
Is NLP Suitable For Me?
NLP is classed as a form of complementary or alternative therapy, so it's best to check with your GP or another medical professional before you embark on treatment to make sure that it's going to be suitable for you.
How Long Does NLP Take?
The majority of people who use NLP to overcome OCD symptoms are treated in three or four sessions, each of which usually last around an hour. This might sound incredibly quick but NLP is intended to be a fast-acting form of OCD treatment because it tackles the unconscious mind for greater and quicker change. Based on your individual needs and situation, you may need more sessions than this but your practitioner will look to complete the NLP treatment in as few sessions as possible while still ensuring that you're being adequately treated.
You might also like...