Why Isn't My OCD Treatment Working?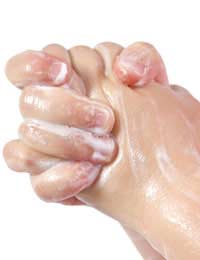 Psychological treatments are often put forward as the most effective way of overcoming OCD (sometimes in conjunction with OCD medication) but while they work well for many OCD sufferers, they won't always do the trick. This can be because of a number of reasons and finding the treatment that works for you can simply be a matter of working out why your OCD treatment may not be working and making changes to address this problem.
Not Being Committed Enough
Psychological treatments for OCD involve completing exercises as 'homework' outside of the regular therapy sessions and this can be an additional burden that feels like too much effort. If you don't have the necessary commitment or motivation to put in the effort outside of therapy sessions, you won't find them as useful. This 'homework' is designed to make you think critically about your symptoms and behaviour and helps you to tackle them, which tends to be much more helpful than just talking things through in your therapy sessions and it also provides additional food for thought for your therapist during your treatment sessions.
Receiving Untested Forms of Treatments
Cognitive Behavioural Therapy (CBT) or Exposure Response Prevention (ERP) therapy are the preferred options for psychological treatments as they have been scientifically proven to be beneficial for treating OCD symptoms. While CBT and ERP therapy won't suit all OCD sufferers, psychological treatments that aren't proven to be effective for treating OCD are more likely to fail due to the fact that their results haven't been extensively tested.
Being Held Back By Family Members
It's not uncommon for family members to offer little or nothing in the way of support, especially if they don't really understand OCD. If you're feeling isolated or stressed due to a lack of support from the people around you, this can hamper the effectiveness of your treatment. Bring this issue to the attention of your therapist as he or she can factor this into your treatment plan and provide extra support to help you deal with the situation.
On the other hand, you may have family members who show too much support and this can be just as dangerous. For example, family members will sometimes participate in your compulsive rituals with you (known as 'enabling') as they mistakenly believe that this means that they are being supportive of your OCD. This can hinder your progress and cancel out the effects of CBT and ERP therapy, which both aim to discourage you from performing compulsive rituals. If a family member is demonstrating 'enabling', encourage him or her to show their support in ways that won't stunt your recovery from OCD. For example, suggest that they inform themselves of the condition and the various forms of treatment so that they have a better understanding of what is beneficial and what isn't.
Money Problems
Many OCD sufferers find that their OCD obsessions and compulsions make it difficult to hold down a steady job, which can have a corresponding effect on your financial situation. The stress caused by this can worsen your OCD symptoms and affect your perception of yourself. Let your therapist know if you're experiencing money problems, as he or she can offer support for this.
Depression
Many OCD sufferers experience depression alongside OCD and this can hinder your treatment. The 'homework' that usually accompanies CBT and ERP therapy sessions can seem especially daunting if you're struggling with the mental and physical fatigue that often comes with depression and many sufferers of depression can't summon up the enthusiasm or motivation to get much out of treatment sessions. For example, ERP therapy 'homework' tends to involve immersing yourself in the very situations that cause you anxiety such as the possibility of coming into contact with germs or leaving the house without repeatedly returning to check things and this can be very difficult to put into practice if you're suffering from depression.
You might also like...