Overcoming Barriers to OCD Treatment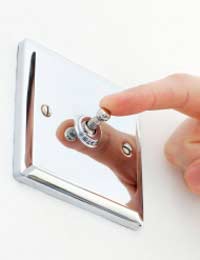 Many OCD sufferers want to seek treatment but find that something is holding them back from actually doing so. There are some common 'barriers' that prevent OCD sufferers from getting treatment and some of these won't necessarily be related to you at all. For example, you may encounter doctors who are not open to the possibility of OCD and want to misdiagnose your OCD symptoms as something else. Alternatively, the barriers to treatment may lie with you if you aren't sure where to go to get help for OCD and if you are too embarrassed to admit that you have OCD symptoms.
Not Realising That You Have OCD
You may have several OCD symptoms without even realising that you are suffering from the condition. This usually stems from a lack of understanding about OCD. Many OCD sufferers feel that their symptoms are abnormal but don't understand that they are indicative of a specific condition for which treatment can be sought.
Not Seeing The Right People for Help
Even if you recognise that you are suffering from OCD, it may be that you are thwarted by healthcare professionals who don't have an adequate enough understanding of OCD. For example, many OCD sufferers find that they have to see multiple doctors before they find one who recognises that their symptoms are indicative of OCD as the condition is often misdiagnosed as anxiety, depression or another anxiety disorders. While anxiety and depression are commonly linked to OCD due to the stress that the condition brings about, the treatments for these are not the same as for OCD, meaning that a misdiagnosis won't result in the right type of CBT or ERP therapy.
Not Knowing Where to Find Treatment
Many OCD sufferers repeatedly postpone getting treatment as they don't know where to go to set the process in motion. For most OCD sufferers, an appointment with your GP is the best way forward as he or she has the option to refer you for treatment with a mental health professional who can offer psychological treatments such as Cognitive Behavioural Therapy (CBT) or Exposure Response Prevention (ERP) therapy.
Embarrassment and Shame
It's not uncommon to feel ashamed or embarrassed about your OCD symptoms, especially if you've been experiencing distressing intrusive thoughts and images. This is one of the main reasons why OCD is largely undiagnosed as a condition, as many sufferers are too afraid to seek formal diagnosis for fear of being judged or looked down on as a result of their symptoms.
It's important to understand that while your OCD symptoms may make you feel abnormal or weird, they are actually much more common that you might imagine. After you've been referred to a mental health professional for therapy sessions, remember that he or she will be experienced in dealing with OCD symptoms and is very unlikely to be fazed by your particular situation. In addition to this, mental health professionals are trained to demonstrate empathy and won't judge you. In fact, a good therapist will emphasise the fact that OCD symptoms are nothing to be ashamed about.
You might also like...