Can Hypnotherapy Treat OCD?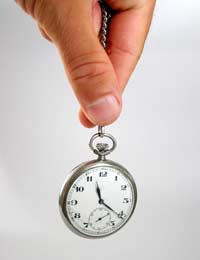 Hypnotherapy can be used to treat OCD symptoms. Hypnotherapy can offer a form of psychological treatment for OCD symptoms as it can help OCD sufferers to control OCD symptoms, rather than vice versa.
How Can Hypnotherapy Treat OCD?
Hypnotherapy aims to change your thinking so that you can take control of your OCD. This is significant, as many OCD sufferers feel that they are being controlled by OCD. In this sense, hypnotherapy can be seen as a psychological treatment for OCD. It can help to make the distinction between what OCD sufferers feel is true (for example, the oven has been left on) and what is actually true (for example, the oven is off). This can be done in two ways. Firstly, hypnotherapy can encourage you to consciously think in a different way. Secondly, it can change your thoughts and feelings on an unconscious level. Both of these can help you to take control of your OCD. In this sense, it is similar to Cognitive Behavioural Therapy (albeit on an unconscious basis).
Hypnoanalysis
Hypnoanalysis is often used to treat psychological and anxiety disorders. The aim is to treat OCD from its core, which is believed to be able to show results more quickly than other forms of treatments. The core of the problem(s) can be determined by the analysis element of the treatment. If anxiety can be dealt with, the OCD symptoms that are fuelled by this can then follow suit. Both hypnotherapy and hypnoanalysis can break your dependence on OCD medication to control your OCD symptoms.
After hypnotherapy has allowed the root cause of your OCD to be pinpointed and targeted, the treatment can be tested through desensitisation. If the hypnotherapy treatment has been successful, you will usually find that you no longer rely on OCD medication to control your OCD symptoms, which allows you to gradually phase out the medication (you should not suddenly stop taking medication, even if you no longer need it).
Hypnotherapy Recordings
If you are unable to take part in an in-person hypnotherapy session, you can buy hypnotherapy recordings for use in your own home. These are often based around self hypnosis and Neuro-Linguistic Programming. Some hypnotherapists offer self help MP3 recordings that you can add to an iPod or MP3 player to listen to while you are on the move. This is often designed to accompany hypnotherapy sessions, rather than replace them.
Choosing a Hypnotherapist
When you come to choose a hypnotherapist, make sure that he or she is qualified. Examples of qualifications to look out for include Diplomas and Certificates in Hypnosis, Hypnotherapy and Hypnoanalysis. Many hypnotherapists will offer a free consultation to determine your needs before your appointment.
Hypnotherapy is one of the options for psychological OCD treatment. As with other forms of psychological treatments for OCD, it aims to change your thinking patterns so that you can regain control of your life. This is done on both a conscious and unconscious level. If it is successful, you should find that you no longer feel that you need to perform compulsive rituals to help you cope with obsessions, and that you do not need to rely on OCD medication to live a relatively normal life.
You might also like...