Psychiatric Support for OCD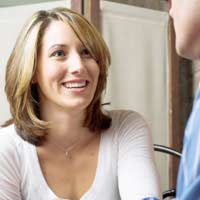 When the time comes to seek treatment for OCD and its symptoms, there are several forms of support available for OCD sufferers. Seeking professional help from a psychiatrist is often something that many OCD sufferers are reluctant to do as they already feel ashamed of their condition.
Although consulting a GP about OCD symptoms can give you access to relevant medications for OCD, psychiatric support is one of the best forms of treatment for OCD as it aims to help OCD sufferers eventually phase out OCD symptoms. This article looks at the types of psychiatric support available for OCD sufferers.
What Forms of Psychiatric Support Are Available for OCD Sufferers?
After an initial visit to your GP, he or she may decide to refer you to the psychiatric unit of a local hospital. Here, a psychologist is likely to offer you Behavioural Therapy (BT). This is a form of treatment that involves trying to change the mindset of OCD sufferers so that they can eventually phase out obsessions and compulsions.
Another option is a referral to an NHS psychodrama group. For some OCD sufferers, being part of a group makes it easier to maintain progress, as they are getting treatment alongside people in a similar position to themselves. It is often a big relief to know that they are not alone, and that other people are experiencing the same or similar symptoms.
The basic idea behind psychodrama groups is to access feelings connected to the OCD "experience" that have unconsciously been buried. Unlocking these feelings can provide alternative ways of interpreting them and dealing with them. Experts suggest that this is significant, as several forms of OCD behaviour are linked to suppressed feelings.
In addition to psychiatric support, psychological support such as Cognitive Behavioural Therapy (CBT) will often be recommended before medication.
Your GP will often only prescribe anti-obsessional medication if he or she is satisfied that you are not making progress after receiving psychiatric support for OCD. BT is not always successful as a form of treatment for OCD as for it to work properly, OCD sufferers need to want to change their mindset. While they may want to lead a normal life without being constrained by OCD symptoms, they may not be ready or able to want to do this.
For some OCD compulsions, psychiatric support is the best option for treatment, as some cannot easily be treated using medication. Hoarding is an example of this.
In most cases, psychiatric treatment for OCD is more effective than anti-obsession medication. Psychiatric support aims to fight OCD from within so that sufferers can break the mental hold that OCD obsessions and compulsions has over their lives, whereas OCD medication often simply allows sufferers to get on with their lives without offering a cure for the disorder.
Because of this, OCD sufferers who rely solely on medication for treatment are more likely to find that their OCD symptoms return at various intervals.At its most successful, psychiatric support for OCD can be more successful in eradicating the obsessions and compulsions that plague OCD sufferers, which enables them to lead a much more normal life. Psychiatric support will often run in conjunction with anti-obsessional medication.
You might also like...