Repeatedly Performing Tasks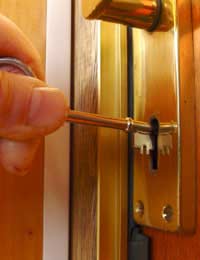 One of the prominent OCD symptoms is the repetition of certain behaviour (known as compulsions), which are often based on obsessive behaviour. For example, some OCD sufferers engage in obsessive behaviour that is related to fears of being contaminated by dirt and germs. This often results in the repetition of compulsions such as repeatedly washing hands and frequent cleaning. This article looks at some of the forms of obsessive behaviour that form the basis of many OCD symptoms.
What are Compulsions?
Many OCD sufferers repeatedly perform tasks (compulsions) as a way of coping with the disorder. For most OCD sufferers, the obsessions that form a large part of OCD cause a lot of anxiety and distress, and repeatedly performing certain compulsions every day is a way of dealing with this. Whatever relief is achieved by performing the compulsions is usually short-lived.
In addition, performing compulsions can actually increase anxiety, particularly if they are not performed in the "correct" way. This can result in them being repeated time and time again until they have been done "correctly". Because of this, compulsions can easily and quickly take over the lives of OCD sufferers.
Many OCD sufferers are afraid that something negative will happen if they do not perform their compulsions regularly and correctly. For example, if doors and windows are not locked or properly secured, the house will be burgled. These fears lead to the compulsion being performed numerous times to make sure that it has definitely been done. In some cases, hours can be spent checking doors, windows and electric appliances in a bid to silence the fears.
Most OCD sufferers are aware that their compulsions are excessive, but tend to be unable to stop themselves from performing them.
Examples of Repeatedly Performed Tasks
These are a number of tasks that are repeatedly performed by OCD sufferers. These can include:
Frequent cleaning
Repeatedly washing hands and clothes
Frequently taking showers or baths
Avoiding coming into contact with things that may be "contaminated"
Repeatedly checking things, such as doors, windows and electric appliances
Mentally counting and checking things
Arranging items in a specific way
Mentally repeating words and phrases in a specific order
Hoarding items that have no value or worth
Feeling the need to perform tasks a set number of times
OCD symptoms are characterised by the repetition of certain forms of obsessive behaviour. These are known as compulsions, and can cause OCD sufferers significant anxiety and distress. It is not uncommon for compulsions to account for several hours of each day, particularly if they are not performed in what the OCD sufferer sees as the "correct" manner. OCD compulsions can take a variety of forms, but some compulsions are more common than others.
Compulsions are generally performed because an OCD sufferer has intense fears as to what may happen if they do not repeatedly ensure that the compulsion has been completed, or as an attempted coping mechanism for the distress and anxiety caused by OCD (although any relief gained from performing compulsions tends to last for only a short time).
You might also like...
I have OCD i have to wash my sheets twice every 2 days and i wash them 4 times and then hang them to dry then wash them again and tumble dry them. My duvet has to be washed every 4 days and it is affecting my relationship with all my family and my boyrfriend.
sky
- 5-Apr-11 @ 11:54 AM