Caring for an OCD Sufferer: What to Expect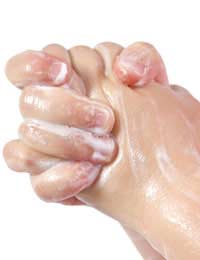 As many OCD sufferers can testify, OCD can be an extremely debilitating condition that has a major hold on your life. Because OCD symptoms can quite literally take over the lives of OCD sufferers and affect their ability to work and do the everyday tasks that most people take for granted, many OCD sufferers find it necessary to live with other people (usually family). In this situation, it isn't just OCD sufferers whose life is severely affected by OCD symptoms. Living with an OCD sufferer can affect OCD carers just as much as the sufferers themselves. The vast majority of those who are currently caring for an OCD sufferer experience considerable stress and anxiety and it's unlikely that anyone in the household will be unaffected.
How to Help
For OCD carers, the situation can seem hopeless and very upsetting, especially if you feel that you can't help your loved one in any way. Because stress can make OCD symptoms worse, OCD carers can go some way towards helping by working towards an environment that is as stress-free as possible. Being supportive and understanding will be a big part of this.
While it may seem supportive to join your loved one in their compulsive rituals, this can actually do more harm than good as it helps to validate his or her belief systems and makes it less likely that they will look to seek treatment. Going out of your way to change your daily routine to fit around obsessions and compulsive rituals can put even more stress on the rest of the household, which can then have a knock-on effect in worsening OCD symptoms. Depending on the severity of OCD symptoms, your efforts to help and be supportive could be very bit as debilitating as for an OCD sufferer. Resist the urge to engage in compulsive rituals and wherever possible, try to gently encourage OCD sufferers to realise that their obsessions and beliefs are not true in reality.
The Effect on Relationships
OCD usually has a big impact on relationships within families. OCD sufferers often isolate themselves or spend so much time engaging in compulsive rituals that family relationships fall by the wayside. It is very difficult for OCD carers to see their loved one suffering
Help for OCD Carers
Because caring for an OCD sufferer (and living with an OCD sufferer in general) can be extremely stressful, there is a strong possibility that OCD carers may also need some form of treatment to help them deal with the situation. Counselling can be one option, and you may also find it helpful to get involved in relaxation classes and therapies to ease your stress and anxiety in the short term.
There may be times when things seem overwhelming and you need to have a break to maintain your sanity. If this happens, it's important to take a step back if possible to prevent complete burnout and even illness. If you can arrange for someone else to take over caring duties for even half a day each week, it offers the opportunity to do something for yourself and not be completely overburdened by your situation.
You might also like...