OCD and Students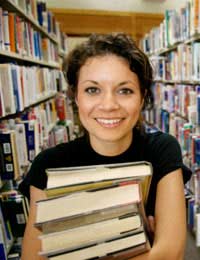 The symptoms of Obsessive Compulsive Disorder (OCD) often develop during times of stress, and can also make OCD symptoms much worse. Because of this, many young adults find that being a university student intensifies their OCD, which can have a big impact on their education.
Why do Students Often Develop OCD?
University is often the first time that students have spent much time away from home. While some students relish the freedom, it can be a stressful experience for others, especially those that have existing OCD symptoms. In addition to this, there is also the stress of taking a degree in general.
How can OCD Affect Students?
If you have existing OCD symptoms, it is likely that this stresses of university life will result in your OCD rituals becoming more pronounced. Instead of factoring in your rituals around your studies, students with OCD will often try to fit their studies around their rituals, which can have a significant impact on your results. This can then create further distress, creating a vicious cycle.
OCD sufferers often worry that their symptoms mark them out as 'weird' or 'abnormal'. This can leave you feeling reluctant or unable to socialise with others. In reality, many of your fellow students will probably never even realise that you have OCD symptoms, particularly if your compulsions are carried out in private.
If stress becomes too much to handle, students often turn to alcohol or recreational drugs. While these may provide you with an initial 'high' that makes your symptoms seem more manageable, it is common for your symptoms to return with a vengeance once the effects have worn off.
How can You Deal with Student OCD?
When it comes to dealing with OCD symptoms, knowledge can be power. Many OCD sufferers find that seeking out as much information as possible on the condition is empowering, and helps them to better understand their situation. You can do this fairly easily by visiting websites and reading books (and other literature) on the subject. As these will have been written with people like you in mind, they can be extremely useful. It is often far easier to feel that you can regain control of your life when you fully understand the condition, and why it has such a hold on you.
It is important to take advantage of any support that is on offer at your university to help you deal with OCD symptoms. Check to see whether your university offers any kind of counselling service for students (especially those who are affected by mental health conditions). If they do, you will probably need to arrange an appointment through the Student Union. They will probably not specialise in issues such as OCD, but they should be able to offer advice on and support for your OCD symptoms.
As well as this, you should do all that you can to reduce university-related stress. If meeting assignments is causing distress, explain the situation to your tutor and see if he or she will be able to make allowances for your situation.
You might also like...