Can Sport Trigger OCD?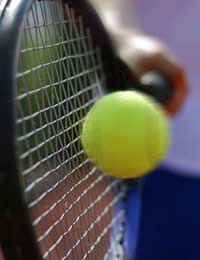 Experts are not entirely sure why some people are more likely to develop OCD, but genetics and stress have both been strongly linked as factors. Even an activity as innocent as playing sport can trigger OCD symptoms or worsen existing symptoms, especially if it is of the competitive variety. This does not necessarily happen to all OCD sufferers who participate in competition sports, but it is one of the reasons why many OCD sufferers stop taking part in sport.
How Can Sport Affect OCD?
Given that OCD is a form of anxiety disorder, it is not particularly surprising that existing OCD symptoms tend to get worse during periods of stress. For many people involved in competitive sports, stress is inevitable during the build-up to sporting competitions. While many people can probably push their nerves aside or at least cope with them, OCD sufferers will often find that their symptoms escalate during this period. For some, this will only be a temporary matter, but it is common for this to become a more permanent situation that ultimately affects their sporting abilities.
Invariably this creates further distress and anxiety, which sets off a vicious circle. Because of this, many OCD sufferers stop taking part in competitive sports in an attempt to regain control.
Compulsions
As is common for OCD sufferers, obsessions and compulsions can come out of the blue. Tennis players in particular tend to be fairly superstitious, and many have certain rituals that they like to go through before, during and after matches. For example, Rafael Nadal, is noted for the length of time that he spends lining up his water bottles by the side of his chair before the warm-up starts. In many cases, there appears to be a fine line between superstitions and full-blown OCD compulsions, but the main difference between the two in sporting terms is the fact that most tennis players are not experiencing significant anxiety while performing their rituals.
For tennis players with OCD, it can go far beyond mere superstitions. If a tennis player does not successfully complete his or her ritual before the match, they can easily convince themselves through intrusive thoughts or images that this will leave them unable to play well. Because of the anxiety caused by "failing" to complete the pre-match routine, this is likely to actually be the case.
Superstitions
Many tennis players are careful not to walk on the painted lines of the tennis court as part of their on-court superstitions, but a tennis player with OCD can take this to the extreme. He or she will often spend so much time avoiding the lines that it affects their focus and concentration. This is particularly true if he or she happens to accidentally step on one of the lines in between games, and goes on to lose that game as it can become an obsession that they cannot shake.
Athletes often fear being bullied if their team-mates or rivals become aware of their OCD symptoms, and this can understandably add to the distress that is being felt.
You might also like...
Is OCD hereditary or passed on by someone who has OCD?
buzz
- 22-Dec-14 @ 8:15 PM