Avoiding Stressful Situations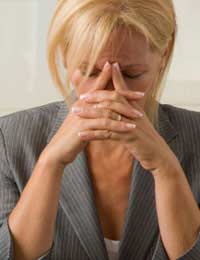 Many people with OCD will go out of their way to avoid situations that create stress in a bid to limit its symptoms. This is particularly common for students with OCD. This article offers advice on how to deal with the desire to avoid situations that cause stress.
Avoiding Stressful Situations
For some OCD sufferers, avoiding stressful situations is enough to keep their OCD under control (particularly in association with medication). It makes sense to avoid certain situations as an anti stress device to try to decrease the intensity of symptoms. This is a good idea in theory, particularly if your OCD is intensified by particular situations.
However, avoiding situations may not always be possible. For example, many young adults first develop OCD as a result of attending university and moving away from home. In this situation, a student with OCD cannot feasibly avoid the lectures, tutorials or seminars that may contribute to their stress and anxiety.
Breaking The Hold
While avoiding situations that are known to cause you stress and worsen the symptoms of your OCD, you may want to actually tackle your fears, especially if you are having to dramatically compromise yourself to avoid stressful situations.
One of the treatments for OCD is Cognitive Behaviour Therapy (CBT), which often involves directly addressing the hold that OCD has on sufferers. For example, if you have a recurrent compulsion to clean and wash your hands and clothes because you fear contamination, CBT will force you to tackle this head-on by not allowing you to wash your hands immediately after touching an object that you are afraid is contaminated.
If you make a conscious effort to avoid potentially stressful situations for fear of aggravating your OCD symptoms, CBT will encourage you to confront your fears. This is intended to desensitise your mind so that you no longer feel the need to avoid stressful situations on the off chance that they may make your OCD symptoms worse.
For most OCD sufferers, venturing into potentially stressful situations that they usually avoid is not an easy process, and can cause distress and anxiety (particularly if it is initially unsuccessful). However, if you are keen to prevent OCD from completely taking you over, CBT is a good idea in the long term. It may take a fairly long time to do so, but many OCD sufferers are eventually able to break the hold at least partially.
Wanting to avoid certain situations as an anti stress mechanism is not uncommon for OCD sufferers, particularly for students. This tends to have a big effect on the everyday life of OCD sufferers, particularly if they have to go far out of their way to avoid potentially stressful situations.
For those who eventually want to remedy this, Cognitive Behaviour Therapy (CBT) is a form of treatment for OCD that encourages sufferers to confront their fears in an effort to desensitise the mind. In time, this is intended to "tell" the mind that performing physical and mental compulsions are not necessary, and that venturing into situations that previously caused you stress do not always need to do so. This is rarely an overnight process and much patience is needed to successfully desensitise your mind enough.
You might also like...
my daughter for many years constantly checks everything and washes her hands but she tells me the voices make her do this and speak horrible to people otherwise she says something bad will happen to that person, she got better overthe last few years but as soon as she is stressed out it all starts again, her hands are so sore and now when she gets into bed she has to get back out again until the voice tells which way is correct. Its has not helped that her boyfriend cheated on her and is now trying to get back in her good books and she wants him as she loves him, this l think is what is making rear its ugly head again, l just don't know how to help her she is 24
id like to ask .if my boyfrend has a disorder ...he cleans constantly and meals are set at the same time every day .also he has a rotine for every thing ,this is causing distress
janey
- 22-Oct-13 @ 11:12 AM
This article is very informative. It provided me with detailed information presented in an easy to understand format. Thank you!
sownpeace
- 12-Jun-12 @ 11:38 PM