About Our Site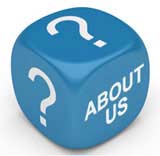 OCDSymptoms was formed to offer a unique reference point on extensive advice about ocd causes and treatments.
If you suffer from Obsessive Compulsive Disorder (OCD), it is very common to feel overwhelmed and scared about the obsessions, compulsions and intrusive thoughts that characterise the condition. Part of this is a result of the lack of public knowledge about OCD. Even GPs are often unfamiliar with OCD. The OCD Symptoms website is designed to provide comprehensive advice about the condition so that OCD sufferers can get a better understanding of what OCD actually is, and how it can be overcome.
From information on the physical symptoms of OCD to advice on the different treatment and support methods that are available, OCD Symptoms aims to empower OCD sufferers with the right knowledge to help you regain control of your life. This isn't always easy, but understanding OCD is an important step on the road to recovery. As well as offering essential knowledge about OCD, the website also offers case studies of OCD sufferers. Reading their stories can be inspiring and highlights the fact that plenty of other people are in the same boat as yourself. Many OCD sufferers feel as though they are alone in suffering from the condition.

Related Articles in the 'Site Information' Category...